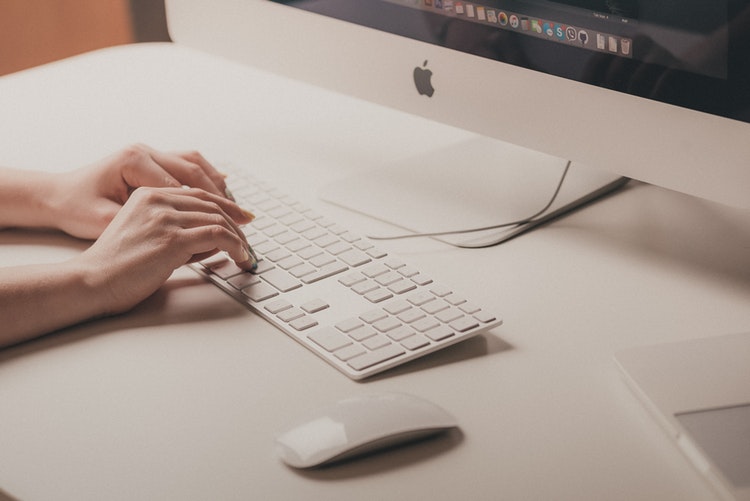 So, you've got an interesting topic that you'd like to write a blog post about?
You're probably wondering, "How can I write this post in a way that keeps my readers engaged and influences them to take action?".
Whether your post is 500 words or 5,000, it needs to be written in a way that your ideal reader can easily digest and benefit from.
Here are 5 strategies you can implement to create an engaging blog post your readers will LOVE!
1. WRITE A COMPELLING INTRODUCTION
Your opening paragraph doesn't have to be super long to be classified as "compelling". It can simply consist of a few sentences that prepare your readers for your post and remind them what they will get out of it. Regardless of the length, you want to ensure you give them a warm welcome as you introduce them to your post.
If they don't feel welcomed, they may have a hard time getting past your introduction.
There are many methods for opening up a blog post. Below are some common ones that are widely used throughout various niches.
Ask a question
Create a scenario
Use stats
Share your story
2. USE YOUR VOICE
Using your own personal voice through writing is a great way to build a trusting relationship with your readers and is definitely a great method to use if you're wanting to keep them engaged throughout your post.
If your readers feel they can connect with you, it may just be the deciding factor of why they should choose your blog/business over the next one.
Your blog's voice can help you build a loyal group of readers who genuinely enjoy, comment, and share your posts solely because you're able to connect with them in a unique way.
If someone is reading your blog for the first time, it will give them a sense of your personality and they may choose to stick around… or even purchase one of your products/services!
Some things to consider when using your voice to write your posts are:
Your personality: Are you a humorous person, sassy, soft spoken, etc.
Your goals: Are you writing for fun, entertainment, to teach, generate an income, etc.
Your ideal reader: Who are you writing for and why would they choose your blog over the others?
3. MAKE YOUR POST EASY TO READ
Whether you spend days writing your posts, or just a few hours, you want to ensure they are easy to read. Have you ever clicked on a post, skimmed through it, then decided it wasn't for you (without even reading it)? I've done that a number of times and it was simply because it appeared to be too complicated to read.
Here are a few ways you can make your blog post easy to read.
Use Subheadings
Subheadings allow you to break up your blog posts into various subsections.
If your post is about ten steps to implement self-care into your monthly regime, you want to highlight each step in the process. This way your ideal reader will be able to skim through your blog post to see if it could possibly help them before reading it.
Write Shorter Paragraphs
Keeping your paragraphs short will make it easier for your readers to digest your post. They can influence your reader to pause and really think about what you just said to them as they navigate through your post. Shorter paragraphs also allow you to place emphasis on key parts of each subsection of your post.
Use Lists
Using bullet points or numbered lists allow you to place greater emphasis on key points in your post and make it easier for your reader to gather the information quickly.
Add Visuals
Visuals are great for breaking up your post and can add more value.
Have you ever clicked on an article and decided not to read the whole thing because it was all text and came off as "too boring"?
Much like when people flip through magazine pages, many readers search for visuals throughout the post to keep them entertained while they read through your content.
Along with placing visuals in the blog post, you'll want to make sure you select a great featured image (This image shows above the link when your post is shared on social media). Use a featured image that will not only represent what your post is about, but that is also high quality and catchy. Having a great featured image can really help to influence your readers to click on the shared post in the first place.
Although it's great to use stock photos, feel free to also use things like charts, videos, infographics, GIFs, or anything else that will enhance your post, but you want to ensure that it's not too distracting.
4. DELIVER YOUR PROMISE
The quickest way to lose your readers' trust is by not delivering what you promised, or under-delivering.
Many people find it very disappointing when they read an engaging title that makes them click in half a second, only to find that the actual post doesn't live up to it.
It's very important to give your readers what they came for.
If you're worried about giving away too much in your post as you try to live up to your title, you may want to simplify it so it won't seem misleading.
When your readers stop trusting you, it will become difficult for you to know how to serve them when writing future blog posts or creating a paid product.
Even if you're sharing a personal story on how you achieved a specific milestone, you can share some mistakes and strategies from your journey. It's nice to see that you've achieved something amazing, but people are really reading to see HOW you got those results and how they can get them too.
5. HAVE A CALL TO ACTION (CTA)
Your goal as a business owner is to continually grow, right? You don't want people to just read your blog post and leave. You need to give them a reason to stay engaged, take action, and want to stick around for what you have next! Using CTA's in your blog posts are a great way to do just that.
Even if you currently don't have a promotion or special product to write about, this doesn't mean you shouldn't use CTA's in your post.
If you're in this situation, there are several other call to actions you can use.
Do a recap at the end and tell your readers to implement the steps from your post
Tell your readers to comment with their thoughts about your post
Tell your readers to join you on social media
Tell your readers to share your blog post if they found it valuable
Those are just a few examples of powerful call to actions you can use to keep your readers engaged.
ARE YOU READY TO WRITE?
Now you have 5 helpful strategies to create a blog post that will keep your ideal reader engaged and influence them to take action. It's time for you to start writing more engaging blog posts for your readers!
If you're needing someone to proofread, edit and set your blog up for success, please contact us via email info@projectsmadesimplellc.com or by calling us at 503-395-8420.