Starting a business is a scary thing, there are a lot of details that go into it. Some of which may seem apparent (email, website, phone), but I have come across companies that are using a gmail address, and they have free email connected to their website. I have companies that don't have a website, or any online presence and I help them take that next step.  That is why I continue writing down some of the basics of how to get started, how to make it real.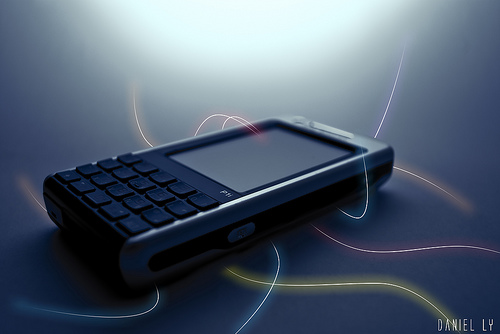 This next one may seem obvious, people are going to need to get ahold of you. Sharing your personal number may not be your best bet- as it can be unsafe to spread that all over the internet. It may seem like you need to invest in a "business phone" and separate phone line, but for someone just starting out it will probably be overkill.
A desk phone may be a good idea if you plan on spending hours, upon hours at your desk, but most business owners spend as much time out and about with clients and at meetings, then they do at their desk.
I was able to get a local google voice number, and linked it to my cell phone. I even programed the number in so that when I got a call I automatically know if it is a business call, or personal call.  The only caution here is remember all this is is a separate business number linked to your personal device. It will eat up your minutes! The good thing is that your phone, and part of your bill is now a tax deduction at the end of the year.
There are other options that you can use to save money. Skype is an amazing service if you are at your desk and do not want to pay for international or national calling. It also brings a touch of personalization as it brings about the face-to-face meetings when you truly can not meet with clients all over the world.
What works for you, how do you keep things simple, while saving money?