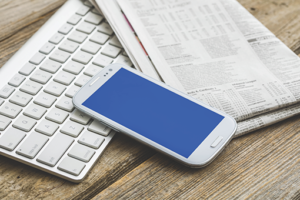 The Importance of Social Media, Website & SEO for Small Businesses
• Social Media
Let's face it- most people will look up your business on social media before navigating your website! That makes it even more important to create a relevant social media presence. Social media will make it easier for your customers to find you, connect with you & relate with you. This opens endless doors for potential customers. It's all about relationship building with social media & when done right, it will grow drastically as your social media followers start to tell their friends, & their friends tell their friends, & so on. Social media is a great foot in the door to establish a positive relationship with customers & allow them to get a glimpse of the atmosphere of your business.
• Website
Your website as well as your social media reflects your overall brand image and conveys the voice of your business. You have to be able to proudly promote your business with a professional, polished website that functions easily & offers your customers easy navigation. It also needs to have professional quality images & content. The best thing about a website is that it runs 24 hours a day, 365 days a year. That gives you the possibility to reach millions of potential customers every day. As well as making it convenient for your customers to contact you outside of your normal business hours.
•SEO
SEO in short for Search Engine Optimization, is a way to optimize your website so that different search engines will understand it better and give you higher rankings. A good SEO method is vital,  driving more traffic to your website. That will allow you to gain more customers, make sales and fulfill your business purpose by putting you ahead of the competition- literally.
If you're interested in getting your business more involved with social media, optimizing your website & SEO but aren't sure where to begin- reach out to us! Projects Made Simple, LLC is here to help you succeed.