Are you aware of Google's new website requirements?
As of April 21st Google is requiring that all websites be mobile friendly! What does this mean for you?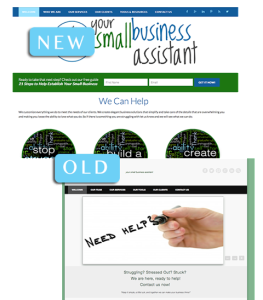 If your website is old and outdated, your customers and Google will assume your business is outdated as well. By updating your website you can insure that customers will always be able to find you!
Did you know that over 60% of adults use their smart phones to search for businesses and if your website is not mobile friendly Google won't pull your website up in mobile search results. Even if most of your business comes from referrals, potential customers still visit your website before they ever call you. If your website is not mobile friendly you will loose business.
Adding SEO or "Search engine optimization" to your website will dramatically improve you visibility on the internet. SEO increases the amount of visitors to a website by allowing a high-ranking placement in the search results page of any given search engine, this includes, Google, Bing, Yahoo and many others. Due to the higher-ranking your website traffic will be increased due to the higher visibility rate.
Use this link to check if your website will be affected by Google's new requirements.
Interested in updating your website and adding SEO? We Can Help!